Healing Ministry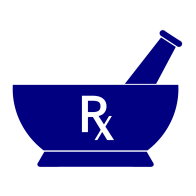 Grace Family Church conducts a 'Healing Service' every Thursday afternoon at 1:00pm, At these services, we teach messages from the Word of God, that prove conclusively that healing is the will of God for us and that it is for today. At every service, we pray for anyone who requests prayer, and who might be in need of healing.
We believe very strongly in healing and healing is a major thrust of this church. The Bible clearly teaches that it is the will of the Lord that you live a healthy life. Also, through the sacrificial work of the Lord Jesus Christ, God the Father has made healing available to anyone who is physically afflicted. We have seen a great number of miracles in the 30 years Grace Family Church has been here in Newtown. We strongly encourage everyone to build their faith for healing by attending these healing services while they are in good health. In this manner, you will be able to stand in faith against any physical attack that may come against you.
Everyone is welcome at the Healing Services. If you are at a regular service and are in need of healing, come forward and speak to one of the Pastors and we will be happy to lay hands on you.
For further information regarding healing, call Pastor Barry at 203-270-1005 ext 304.