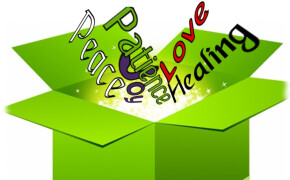 Once we become a Christian we need to see where we were and where the unsaved people are now. Pastor Barry made this scriptural list to help you to see where you were, why you had the difficult time you did and what now you are to avoid. We also need to help others avoid these scriptural pitfalls.
Grace Family Church's "SCRIPTURE DEPOT"
'Shipped From Our Heart to Yours'
October 2018 #22 The Natural Man
(things we must know or stop doing once we become a Christian)
We Must Know That No Man Prevails by Strength
I Samuel 2:9….."For by strength no man shall prevail.
We Must Not Do What They Do - Foolish People Blaspheme God
Psalm 74:18 Remember this…….that a foolish people has blasphemed Your name.
Know That the Wicked Are Snared By What They Say
Proverbs 12:13 The wicked is ensnared by the transgression of his lips,
We Must Understand That Evil Pursues Sinners
Proverbs 13:21 Evil pursues sinners……
I Did It My Way - Doing Things Your Way Leads to Death
Proverbs 14:12 There is a way that seems right to a man, But its end is the way of death.
Know That the Perverse Sow Strife
Proverbs 16:28 A perverse man sows strife,……….
Know That People Ruin Life Then Are Mad At God
Proverbs 19:3 People ruin their lives by their own foolishness and then are angry at the LORD.
Know That We Are Cursed if We Trust in Men
Jeremiah 17:5 Thus says the LORD: "Cursed is the man who trusts in man And makes flesh his strength, Whose heart departs from the LORD.
We Must Know That an Unsaved Heart is Deceitful and Wicked
Jeremiah 17:9 "The heart is deceitful above all things, And desperately wicked; Who can know it?
If You Go to Hell Nothing, Not Even the Whole World Being Yours Matters
Mark 8:36 For what will it profit a man if he gains the whole world, and loses his own soul?
We Must Know That Life is More Than Stuff
Luke 12:15 And He said to them, "Take heed and beware of covetousness, for one's life does not consist in the abundance of the things he possesses."
Continually Seeking the Meaningless (every 'new' revelation the godless world seeks)
Acts 17:21 For all the Athenians and the foreigners who were there spent their time in nothing else but either to tell or to hear some new thing.
Living Carnally (the earthly nature of man apart from divine influence, and therefore prone to sin and opposed to God) – A Carnal Life Cannot Please God
Romans 8:8 So then, those who are in the flesh cannot please God.
Know That Man's Wisdom Foolish to God and He Has Made It So
1 Corinthians 1:20……Has not God made foolish the wisdom of this world?
Put Your Faith in the Power of God Not the Wisdom of Men
I Corinthians 2:4 And my speech and my preaching were not with persuasive words of human wisdom, but in demonstration of the Spirit and of power,
v5 that your faith should not be in the wisdom of men but in the power of God.
Strife Envy and Divisions Cause You to Act Like Mere Men
I Corinthians 3:3 for you are still carnal. For where there are envy, strife, and divisions among you, are you not carnal and behaving like mere men?
A Prideful Nature – You Are Deceived If You Think You Are Something When You Are 'Nothing' (you are everything to the Lord)
Galatians 6:3 For if anyone thinks himself to be something, when he is nothing, he deceives himself.
Know That There is No Hope Without Jesus
Ephesians 2:12 that at that time you were without Christ, being aliens from the commonwealth of Israel and strangers from the covenants of promise, having no hope and without God in the world.
Know That Many Set Their Mind on Natural Things
Philippians 3:19 whose end is destruction, whose god is their belly, and whose glory is in their shame — who set their mind on earthly things.
Do Not Major on Your Outward Appearance Only
I Peter 3:3 Do not let your adornment be merely outward — arranging the hair, wearing gold, or putting on fine apparel
As Christians Do Not Be Surprised That the World Hates You
I John 3:13 Do not marvel, my brethren, if the world hates you.
You Must Know That satan Deceives the World
Revelation 12:9 So the great dragon was cast out, that serpent of old, called the Devil and Satan, who deceives the whole world; he was cast to the earth, and his angels were cast out with him.
Know That We Are Cursed if We Trust in Men
Jeremiah 17:5 Thus says the LORD:
"Cursed is the man who trusts in man And makes flesh his strength, Whose heart departs from the LORD.