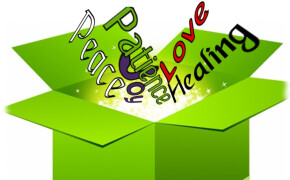 The Word of God is the Last Will and Testament of the Lord Jesus Christ. There are hundreds of blessings that legally belong to us, as Christians, in the Bible. This month Pastor Barry picked just a few. How our Lord loves us so.
Grace Family Church's "SCRIPTURE DEPOT"
'Shipped From Our Heart to Yours'
August 2018 #20 The Blessings of the Lord
---
All Are Blessed Who Trust the Lord
Psalm 2:12……..Blessed are all those who put their trust in Him.
The Lord Blesses Us With Peace, Sleep & Safety
Psalm 4:8 I will both lie down in peace, and sleep; For You alone, O LORD, make me dwell in safety.
The Lord Gives You Your Heart's Desire
Psalm 20:4 May He grant you according to your heart's desire, And fulfill all your purpose.
The Lord is Our Light and Salvation, He is Our Strength We Need Not Fear
Psalm 27:1 The LORD is my light and my salvation; Whom shall I fear? The LORD is the strength of my life; Of whom shall I be afraid?
We Are Blessed Our Sins Are Forgiven
Psalm 32:1 Blessed is he whose transgression is forgiven, Whose sin is covered.
His Eyes Are On Us His Ears Are Open To Us
Ps 34:15 The eyes of the LORD are on the righteous, And His ears are open to their cry.
We Are Blessed With Many Daily Benefits
Psalm 68:19 Blessed be the Lord, Who daily loads us with benefits, The God of our salvation! Selah
God Gives Strength and Power
Psalm 68:35 O God, You are more awesome than Your holy places. The God of Israel is He who gives strength and power to His people.
Long Life
Psalm 91:16 With long life I will satisfy him, And show him My salvation."
God Renews Our Youth
Psalm 103:5 who satisfies your desires with good things so that your youth is renewed like the eagle's.
We Are Blessed When We Reverence the Lord
Psalm 112:1 Blessed is the man who fears (reverences) the LORD, Who delights greatly in His commandments.
We Are Blessed When We Love the Word
Psalm 112:1 Blessed is the man who fears (reverences) the LORD, Who delights greatly in His commandments.
No Weapon Can Prosper Against Us
Isaiah 54:17 No weapon formed against you shall prosper, And every tongue which rises against you in judgment You shall condemn. This is the heritage of the servants of the LORD, And their righteousness is from Me," Says the LORD.
It is His Pleasure to Bless Us
Luke 12:32 "Do not fear, little flock, for it is your Father's good pleasure to give you the kingdom.
Freedom
John 8:36 Therefore if the Son makes you free, you shall be free indeed.
We Always Triumph Through Jesus
2 Corinthians 2:14 Now thanks be to God who always leads us in triumph in Christ, and through us diffuses the fragrance of His knowledge in every place.
He Is Our Sufficiency
2 Corinthians 3:5 Not that we are sufficient of ourselves to think of anything as being from ourselves, but our sufficiency (ability) is from God,
We Have Been Given the Fruit of the Spirit
Galatians 5:22 But the fruit of the Spirit is love, joy, peace, longsuffering, kindness, goodness, faithfulness, v23 gentleness, self-control. Against such there is no law.
We Are Blessed With All Spiritual Blessings
Ephesians 1:3 Blessed be the God and Father of our Lord Jesus Christ, who has blessed us with every spiritual blessing in the heavenly places in Christ,
We Are Promised Eternal Life
Titus 1:2 in hope of eternal life which God, who cannot lie, promised before time began,
God Saved Us By His Mercy
Titus 3:5 not by works of righteousness which we have done, but according to His mercy He saved us, through the washing of regeneration and renewing of the Holy Spirit,
The Lord Will Never Leave Us Nor Forsake Us
Hebrews 13:5…..For He Himself has said, "I will never leave you nor forsake you."
Every Gift is From God
James 1:17 Every good gift and every perfect gift is from above, and comes down from the Father of lights, with whom there is no variation or shadow of turning.
We Are Blessed To Be Called The Children of God
I John 3:1 Behold what manner of love the Father has bestowed on us, that we should be called children of God! Therefore the world does not know us, because it did not know Him.