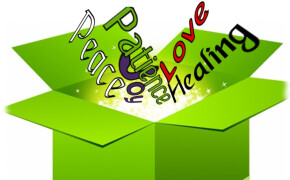 Grace Family Church's "SCRIPTURE DEPOT"
'Shipped From Our Heart to Yours'
#11 November 2017 Loving & Thanking God
Jehoshaphat Delighted in Lord
2 Chronicles 17:3 Now the LORD was with Jehoshaphat, because he walked in the former ways of his father David,…. v6 And his heart took delight in the ways of the LORD……
Bless God He Hears Prayers
Psalm 28:6 Blessed be the LORD, Because He has heard the voice of my supplications!
Bless All Times Praise Continually
Psalm 34:1 I will bless the LORD at all times; His praise shall continually be in my mouth.
Rejoice in His Salvation
Psalm 35:9 And my soul shall be joyful in the LORD; It shall rejoice in His salvation.
Delight in the Lord He Gives the Desires of Your Heart
Psalm 37:4 Delight yourself also in the LORD, And He shall give you the desires of your heart.
Long for the Lord as Does a Deer for Water
Psalm 42:1 As the deer pants for streams of water, so I long for you, O God. NLT
God Delivers We Glorify
Psalm 50:15 Call upon Me in the day of trouble; I will deliver you, and you shall glorify Me."
Sing Gods Defense Mercy
Psalm 59:7 To You, O my Strength, I will sing praises; For God is my defense, My God of mercy.
David Loved & Longed For God
Psalm 63:1 O God, You are my God; Early will I seek You; My soul thirsts for You;
My flesh longs for You In a dry and thirsty land Where there is no water.
Long For God's Courts
Psalm 84:1 How lovely is your dwelling place, O LORD Almighty! v2 My soul yearns, even faints, for the courts of the LORD; my heart and my flesh cry out for the living God.
Praise All Heart Glorify
Psalm 86:12 I will praise You, O Lord my God, with all my heart, And I will glorify Your name forevermore.
Our God His People & Sheep
Psalm 95:7 For He is our God, And we are the people of His pasture, And the sheep of His hand.
Love the Lord Hate Evil
Psalm 97:10 You who love the LORD, hate evil! He preserves the souls of His saints;
He delivers them out of the hand of the wicked.
I Will Always Praise the Lord
Psalm 104:33 I will sing to the LORD as long as I live; I will sing praise to my God while I have my being.
Praise With Your Whole Heart
Psalm 111:1 I will praise the LORD with my whole heart,
Blessed When Reverence Lord
Psalm 112:1 Blessed is the man who fears (reverences) the LORD, Who delights greatly in His commandments.
If we love Him We Will Keep His commandments
Jn 14:15 "If you love Me, keep My commandments.
He Who Keeps My Commands Loves Jesus
John 14:21 He who has My commandments and keeps them, it is he who loves Me. And he who loves Me will be loved by My Father, and I will love him and manifest Myself to him."
Love Jesus the Father Loves Us
John 16:27 for the Father Himself loves you, because you have loved Me, and have believed that I came forth from God.
Paul Worshipped in Jail
Acts 16:25 But at midnight Paul and Silas were praying and singing hymns to God, and the prisoners were listening to them.
Love God Known By Him
1 Corinthians 8:3 But if anyone loves God, this one is known by Him.
Thank Father For Kingdom Exchange
Colossians 1:12 giving thanks to the Father who has qualified us to be partakers of the inheritance of the saints in the light. v13 He has delivered us from the power of darkness and conveyed us into the kingdom of the Son of His love,
We Love He Loved First
I John 4:19 We love Him because He first loved us.