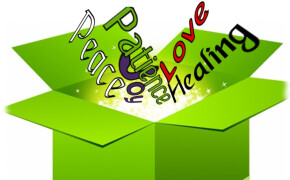 These verses teach how wonderful it is to love and praise the Lord. Even as we share these things with Jesus, we receive blessings. We are telling Him of our love and giving Him praise, and He blesses us. His incredible love for us never ends.
Grace Family Church's "SCRIPTURE DEPOT"
'Shipped From Our Heart to Yours'
October 2017 Faith & Trust (Part I)
The Lord is With Us to Fight For Us
2 Chron 32:7 "Be strong and courageous; do not be afraid nor dismayed before the king of Assyria, nor before all the multitude that is with him; for there are more with us than with him.
v8 With him is an arm of flesh; but with us is the LORD our God, to help us and to fight our battles." And the people were strengthened by the words of Hezekiah king of Judah.
Blessed Who Trust Lord
Psalm 2:12……Blessed are all those who put their trust in Him.
Psalm 84:12 O LORD of hosts, Blessed is the man who trusts in You!
Ask Seek Knock
Matthew 7:7 "Ask, and it will be given to you; seek, and you will find; knock, and it will be opened to you. v8 For everyone who asks receives, and he who seeks finds, and to him who knocks it will be opened. v9 Or what man is there among you who, if his son asks for bread, will give him a stone? v10 Or if he asks for a fish, will he give him a serpent? v11 If you then, being evil, know how to give good gifts to your children, how much more will your Father who is in heaven give good things to those who ask Him!
Blessed When Believe
Luke 1:45 Blessed is she who believed, for there will be a fulfillment of those things which were told her from the Lord."
Faith Acts
Luke 6:10 And when He had looked around at them all, He said to the man, "Stretch out your hand." And he did so, and his hand was restored as whole as the other.
Believe in Jesus & Have Eternal Life
John 3:15 that whoever believes in Him should not perish but have eternal life.
Believe & See God's Glory
John 11:40 Jesus said to her, "Did I not say to you that if you would believe you would see the glory of God?"
Believe With Your Heart & Say With Your Mouth and Be Saved
Romans 10:9 that if you confess with your mouth the Lord Jesus and believe in your heart that God has raised Him from the dead, you will be saved. v10 For with the heart one believes unto righteousness, and with the mouth confession is made unto salvation.
Faith By the Word
Romans 10:17 So then faith comes by hearing, and hearing by the word of God.
Believe & Speak
2 Corinthians 4:13 And since we have the same spirit of faith, according to what is written, "I believed and therefore I spoke," we also believe and therefore speak,
Your Faith Can Grow Exceedingly
2 Thessalonians 1:3 We are bound to thank God always for you, brethren, as it is fitting, because your faith grows exceedingly, and the love of every one of you all abounds toward each other,
Blessing By Faith & Patience
Hebrews 6:12 that you do not become sluggish, but imitate those who through faith and patience inherit the promises. v13 For when God made a promise to Abraham, because He could swear by no one greater, He swore by Himself, v14 saying, "Surely blessing I will bless you, and multiplying I will multiply you." v15 And so, after he had patiently endured, he obtained the promise.
Faith Has a Great Reward
Hebrews 10:35 Therefore do not cast away your confidence, which has great reward.
Endurance Receives Promise
Hebrews 10:36 For you have need of endurance, so that after you have done the will of God, you may receive the promise:
We Cannot Please God Without Faith
Hebrews 11:6 But without faith it is impossible to please Him, for he who comes to God must believe that He is, and that He is a rewarder of those who diligently seek Him.
Ask in Faith No Doubting
James 1:6 But let him ask in faith, with no doubting, for he who doubts is like a wave of the sea driven and tossed by the wind. v7 For let not that man suppose that he will receive anything from the Lord; v8 he is a double-minded man, unstable in all his ways.
Cast Your Cares on Him
I Peter 5:7 casting all your care upon Him, for He cares for you.