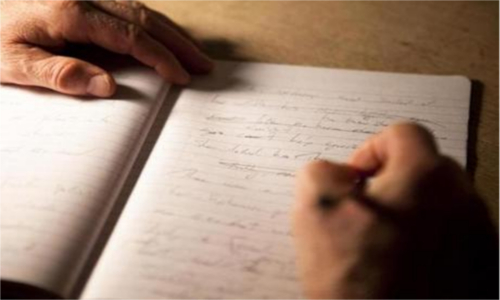 Pastor Barry's "Chapter & Verse" Day 255
Pastor Barry's "Chapter & Verse" Day 255
September 12, 2017: Revelation 17:5; 255/260(I); 'Religion Destroyed'
Revelation 17:5 And on her forehead a name was written:
MYSTERY, BABYLON THE GREAT, THE MOTHER OF HARLOTS AND OF THE ABOMINATIONS OF THE EARTH.
All religion can be traced back to Babylon. Deceived humanity follows various, false religions ('Mystery Babylon the Great'). God the Father sees false religion as 'The Mother of Harlots and of the Abominations of the Earth.' The Lord sees a relationship with Jesus Christ as a marriage, pure and holy. He sees religion as nothing but harlotry. Nimrod, whose name means rebel, intended to build a tower, stretching to heaven (Genesis 10). The Bible teaches that Nimrod's name means rebellion which the Bible calls witchcraft. The intention of Nimrod was that man could reach God man's way. The tower of Babel was being erected in the area called Babylon. Nimrod had a wife named Semiramis, who was the high priestess of idolatry. Astrology, Greek mythology, pagan sacrifices, the occult, immorality in the guise of religion all began in Babylon. Man earning heaven his way, humanism, new age teachings and on and on will continue and flourish during the first half of the tribulation. At Nimrod's time in history, the earth had one language and since men were unified in their purpose, there was great power there. The Lord changed and diversified their language, thus nullifying their plans. Religion has always been a tool of the devil to hinder people from turning to Jesus. The antichrist, proving once again that Jesus is in control, will be used to destroy the religious system. This will happen during the great tribulation. Satan, through the antichrist wants all of the worship. The antichrist is used as a pawn in the plan of the Lord Jesus to rid this world of the horrible lie called religion.