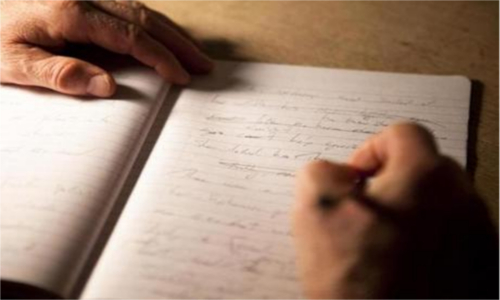 Pastor Barry's "Chapter & Verse" Day 359
Merry Christmas!!
Pastor Barry's "Chapter & Verse" Day 359
December 25; Luke 5:5; 49/260(V); 'Obey the Lord and Succeed'
Luke 5:5 "Master," Simon replied, "we worked hard all last night and didn't catch a thing. But if you say so, we'll try again." NLT
Peter was an experienced fisherman. He knew all about fishing. Evidently the time to catch fish is at night. Peter and his partners had had a bad night fishing and caught nothing. There was a multitude of people around Jesus, so much so, they were 'pushing' Him into the water. Jesus got into Peter's boat and taught the people. When He was done teaching, Jesus told Peter to go back out onto the lake and let down his nets. Here is the key. Obey Jesus. Peter, at first seemingly resisted what Jesus said. We do not know what Peter thought about Jesus at this time, but something told him to obey whatever this Man said to do. It doesn't matter if His Word contradicts what you know professionally or what you have been told by a professional. Jesus is God and the Lord has the final say as to what goes on in life, not anyone else. We respect those who work at various professions and know that what they know in the natural is so. However, the Lord can override anything and will. If you have a need and see in the Word of God that the Lord has met that need, regardless of what anyone else says, always side in with Jesus. If you obey Him, believing everything He says is true, you will do well. This experience helped Peter realize that Jesus was the Son of God. He went on to be a great minister for Jesus, preaching the Word, healing the sick and even raising a dead woman. Obey Jesus before anyone else. You will love the results.