Thursday, February 20, 2020, 7:30 PM - 9:00 PM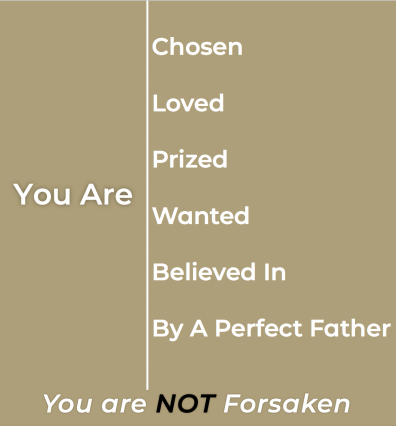 In Not Forsaken, Pastor Louie Giglio invites us to understand the character of God in a life-changing way: as a perfect Father who wants you to live under the waterfall of His blessing. You see, God is not the bigger version of your earthly dad, He's the perfect version of your earthly dad. And He's inviting you to walk in freedom as His loved son or daughter.
This will be the foundation of our study. Book not required for attendance. You will be blessed by this Bible Study and all that God has in store for this gathering. Don't miss out!
Looking Ahead
March 5
March 19
More dates to come!