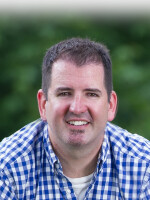 "I am passionate about seeing young people commit their lives to pursing Jesus Christ whole-heartedly. I love to see the Lord work in their lives."
Graduating from Rhema in 1994, he returned home to GFC to impact the lives of the children and youth. He believes the loving Jesus should be fun! High energy, bright colors and a strong commitment are his signature in communicating to the children at GFC. He loves cooking and having friends over, as well as, slight addictions to coke zero, and reality TV.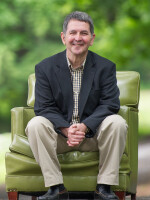 "I consider pastoring one of the greatest honors in my life. Having my wife and three sons at my side in ministry makes this honor even greater."
Pastor Barry and his wife founded GFC in 1984 soon after graduating from Rhema Bible Training Center in Tulsa, OK. His Passion is to see the congregation grow spiritually and become all the the Lord created them to be; full of the Word of God, the Power of the Holy Spirit, prayer and worship. He loves his Dog Gracie, books about men of Faith, and watching sports.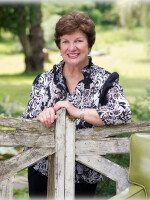 "I desire for the Body of Christ to be fearless and full of courage as the fulfill the will of God for their lives."
Pastor Sheila co-founded GFC, with her husband in 1984. Also a graduate of Rhema, she is passionate about sound Biblical teaching and pure Praise and Worship. She loves talking to people, gardening and her three sons: Adam, Blaine, and Seth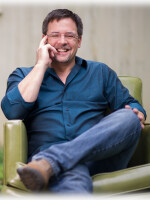 "I love being a part of a church that is a family"
Pastor John became a member of GFC in 1992 and went on to graduate from Rhema Bible Training Center in 2001. He and his wife, Bonnie, have two children, Michael and Rachel. Pastor John loves to spend time with his family, go to tag sales with his wife and collect vintage toy trains.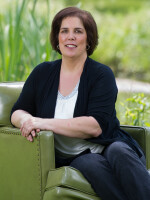 "I love seeing children come into their own faith and develop their own personal relationship with Jesus"
Adrienne, along with her husband, Ken, and two sons, Matt and Andy, joined GFC in 1992. Along with her position as Administrator, she is a Childrens's Ministry leader and a member of the advisory board. She loves being with her family, traveling, and the color purple.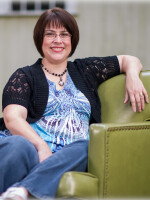 Bonnie Barago
Worship Leader
"I am blessed to be a part of a worship team and congregation that desires to praise the Lord with all their heart."
A member, with her family since 1992 and a graduate of Rhema in 2001, Bonnie has lead worship for 5 years at GFC. Her passion is to lead people into worship before God so they can experience His deliverance, freedom and power. She likes to decorate her home, refinish and upholster furniture, and do crafts of all sorts.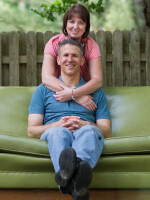 Rich & Donna Guerrera
Church Advisor/ Children's Church Leader
"We want the children to know how much God loves them and how important they are to Him."
Rich, Donna and their three children have been members of GFC since 1996. Rich has been a church advisor for many years and they are active in Children's and Youth ministries, as wall as prayer room and VBS. Rich and Donna are excited to be a part of teaching young people and seeing their faces when they 'Get it'. Rich loves playing softball, running and coaching. Donna loves reading, gardening, singing and dancing.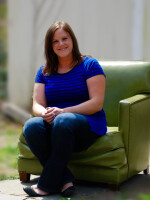 Anna LaRochelle
Outreach Director
"I love being part of a church that is passionate about not just reaching our members but reaching out to the community in such a dynamic way."
Anna has been a part of the church since 2012. She was a missionary in Africa in 2009, and graduated from Metro Ministries Internship in Brooklyn, NY in 2010. Anna is passionate about reaching out and touching the lives of everyone who is part of Grace Family Church and our community with the love of God. She oversees our community outreaches and helps coordinate mission trips. She loves NYC, spending time with family and friends traveling and her cat named Trin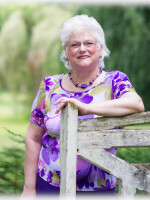 Joanne MacDonald
Healing School Coordinator
"I love the attention given to the truth of God's Word with humility at GFC. The Pastors' love and caring flows through the congregation."
Joanne and her husband, Angus, have been members of GFC since 1991. She and Angus are active in many areas; greeting, ushering, worship team, and VBS. Her passions are worshiping the Lord and sharing His love and Word with others. She has two daughters, and two grandchildren. She likes decorating, sewing, and crafting.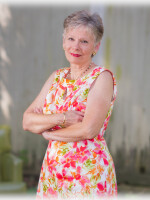 Jan Booth
Living Body Coordinator
"I love that at GFC the Word of God is preached; all of it, even the tough things."
A Member since 1987, Jan benefits the Body of Christ from heind the scenes, as coordinator of The Living Body Ministry, she helps meet some of the practical needs of people in times of; loss of a loved on, births, or relocation. She is passionate about making a deference in peoples lives in a practical way. She has 4 step-children, seven grandchildren, and four great grandchildren. She loves to garden bake and share the Lord.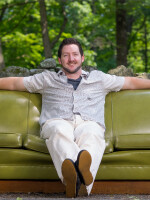 Blaine Fredericks
Jr. High Youth Leader
"I want the kids to see that God and the Bible are relevant and practical in their lives - now!"
Blaine has been a member of GFC since... 'In the begining'... along with his parents and two brothers. In addition to being a youth leader Blaine also loves teaching the Jr. high youth. Blaine loves to golf, bowl, work out and read. He has a cat named Sully, aka 'Lil Sal'.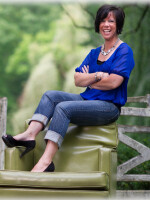 Geri Keayes
Youth & Bible Study Leader
"I love that the pastors' messages are relevant and they give us practical ways to apply it in our lives."
Geri has been a member since 1994 and a youth leader since 1996. She introduced a Bible study for teenage girls in 2011 and coordinates all of GFC's puppet ministry. Her passion is to tell the young people that God has a plan for their lives and with His help they can be ALL that God created them to be. Geri loves to spend time with family and friends, play volleyball, and go on mission trips.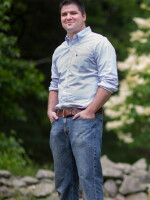 Seth Fredericks
Multimedia Coordinater
"I love many things about our church, but the people stand out in my mind. They are the definition of 'Christians'."
A graduate of Oral Roberts University in communications and RBTC, Seth seeks to have each service be an enjoyable and impactful experience with the help of media technology. He is also involved in children's and prayer room ministry. He loves a good read, a good basketball game and a good trip to Quizno's or the Jersey Shore.